What is a hall of fame? Why do they seem to be everywhere? And there is a National Horseshoe Pitchers Association Hall of Fame? Really? Nearly every American is aware of a hall of fame, primarily those dedicated to sports (baseball, football, basketball, soccer, professional wrestling) or music (rock and roll, country, jazz). Victor Danilov estimated in 2004 there were at least 580 dedicated to sport alone.[1] Despite such a high number, there is little scholarly literature that addresses concerns specific to hall of fame museums, with the first full-length museum studies treatment appearing very recently in 2012.[2] With such scant research available, what do public historians and museum scholars actually know about halls of fame?
This past year I spent about eight months working with one of the most famous halls of fame—the National Baseball Hall of Fame and Museum (NBHOF)—with two of those months on site in Cooperstown, NY. During this time I designed and built a web exhibit and archive for them based on the Wendell Smith Papers, a collection donated by Wendell Smith's window Wyonella in 1994 after Wendell Smith received the J. G. Taylor Spink Award from the Baseball Writers' Association of America (BBWAA). Wendell Smith was one of the most prominent and active black sportswriters during his professional life, most notably as a sportswriter for the Pittsburgh Courier and for working with Branch Rickey and Jackie Robinson to ease Robinson's transition into the white (at the time) major leagues. I'll spare the details here; they're all on the web exhibit after all.
---
Inducting People is not the same as Accessioning Artifacts
Now that my time with the Hall is through, I have been thinking a lot lately about the differences between a "hall of fame" and a museum. A hall of fame is a museum, without question, but it is a specific type of museum with unique characteristics. The first unique aspect is the concept of "induction." The NBHOF was established in 1936 as a way to honor baseball's great players (not necessarily as a way to memorialize the game generally). Since, the NBHOF inducts members annually at a ceremony that has swelled in importance every year. What was once more or less a press conference on the NBHOF steps as recently as the 1970s is now an event that can attract as many as 50,000 visitors to an all day press event. Also, the NBHOF does not actually select who they will induct. That duty is primarily left to the BBWAA who vote annually on a pre-selected list of former players who have been retired for five or more years. If the player receives more than 75% of the vote, then they are inducted. There are also committees which select players (Veteran's Committee and the now defunct Negro Leagues Committee), but the BBWAA vote honorees receive by far the most attention.
Upon reading newspapers, academic journals, and books, it's likely that most would not even be aware of the museum portion of the NBHOF. Going to JSTOR, there are dozens of articles discussing the NBHOF but over 90% of those are about the annual NBHOF election, not the actual institution itself. The nomenclature itself implies a divided institution as the abbreviated name which does not include an "M" on the end and the library gets no mention at all. Attention turns to Cooperstown every winter for induction voting and every summer for induction weekend, but the focus is upon the BBWAA voting process, the plaques, the plaque room, and the eternal consecration therein–not about the much larger rest of the museum.
This leads me to believe that many scholars do consider halls of fame to be a legitimate subset of museums. This could be for many reasons, but I speculate the primary is because many halls of fame do not function as a museum beyond displaying and preserving artifacts. Many (most?) do not interpret their displayed objects, do not offer tours, and enshrine and deify individuals rather than form historical narratives about them.
---
What else makes a Hall of Fame a bit different?
1. Cultural Consecration
One aspect that differentiates halls of fame from other museums is a systematic approach to the cultural consecration of individuals.[3] Cultural consecration is a form of cultural valorization, but more generally it is an attempt by a group to publicly and symbolically distinguish between those worthy of veneration and those that are not. "Systematic" means an organized and official process, such as voting by either an internal board or an external professional organization.
The legitimacy of cultural consecration is based on four factors: the cultural authority of the consecrator group, the rigor of the consecrator's selection procedure, the consecrator's selectivity, and the broad recognition of objective differences between honorees and everyone else.[4] The NBHOF is one of the earliest examples of a national cultural consecration project with long-term staying power, largely because the NBHOF excels at all four factors. Thinking about museums in this way opens up new avenues for understanding their role in the cultural and museum landscape.
These institutions are beholden to their consecrators–but only to a point. Quite often, the institution disagrees with the consecrators, such as the case of the BBWAA and their refusal to elect controversial former stars like Mark McGwire, Sammy Sosa, Barry Bonds, Pete Rose, and "Shoeless" Joe Jackson.[5]
But the BBWAA's stubbornness is not always a bad thing. In the case of the NBHOF and Pete Rose, museum curators were and still are gifted a popular exhibit. Since his official ban from baseball in 1989, a significant number of baseball fans treat Rose as a cult hero, choosing to ignore his gambling indiscretions in favor of honoring his hustle and grit. Rose's cult status explains the continued popularity of the 1970s portion of the NBHOF "timeline exhibit"–the centerpiece artifact for the 1975-6 Cincinnati Reds is a Pete Rose jersey. This has created an impromptu Pete Rose shrine for some visitors, effectively serving the same—or possibly a greater—function as a place in the plaque gallery.
2. Beholden to outsiders beyond the Board
As mentioned, some halls of fame are beholden to an entirely separate group of individuals for their cultural authority, this in addition to the typical board of directors. In the case of baseball, the BBWAA and NBHOF are closely linked. The BBWAA votes annually on former players to determine who will be enshrined. This annual vote determines a great deal of the hall of fame's contents and future activities with absolutely no official input from any NBHOF employees or board members. Debates rage annually over the BBWAA's selections, and BBWAA voters are expected by the public to take this duty seriously to the point of sacredness. The BBWAA also claims to hold itself to a high standard in this task.
In 2013, Miami sportswriter and BBWAA voter Dan Le Betard asked the public to fill out his NBHOF ballot via a user poll on popular website Deadspin. A few months later, the BBWAA revoked Le Betard's membership for a year and banned him for life from voting in NBHOF elections. According to the BBWAA, the uninformed public should not be allowed to vote even though there are a number of BBWAA voters who openly admit they no longer watch baseball games. Despite these problems, few mainstream voices question the authenticity of BBWAA voting (largely out of fear of being blackballed). Recently there have been more challenges, especially with the unprofessional way the BBWAA handled Le Betard's ban.
3. Some Halls of Fame are created purely to make a quick buck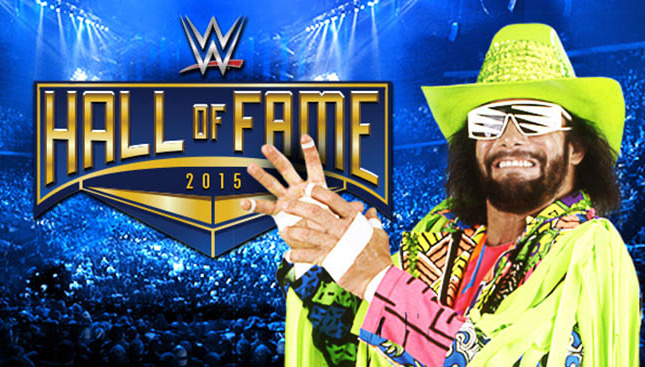 "Hall of fame" has come to be a synonym for cultural consecration in many ways, usually in the context of sports or music, but a hall of fame can also be a nostalgia trap, playing on an audience's memories and emotion to create purely money-making ventures. For example, World Wrestling Entertainment (WWE), a publicly traded corporation and the world's premier professional wrestling company, inducts around four to ten individuals into the WWE Hall of Fame every spring on the weekend of their largest annual event, Wrestlemania. Old superstars from past years and previous organizations appear on television, treat fans to a few memory-reviving moments, and everyone leaves Wrestlemania weekend happy. The WWE makes money and honors their past; retired superstars get an official stage to reflect on their accomplishments; and fans are given the chance to see their old favorites one last time.
4. Some halls of fame are imaginary and do not physically exist
The thing is: the WWE Hall of Fame is largely imaginary and does not physically exist, a trait in common with many–and even most–halls of fame. To create a traditional museum, a physical space is needed, along with artifacts (or reproductions) and interpretation of some kind. Completely digital museums are becoming more commonplace, but the basic concept is generally the same, only the physical is replaced by the digital and virtual. Halls of fame without a physical location are somewhat different from their physically based peers because the physical sites usually look and feel like a museum.
Non-physical halls of fame are really little more than a special list that often bestows honor beyond consecration, such as monetary awards or competitive advantages.For example, Wizards of the Coast (a gaming company) manages a hall of fame for professional players of Magic: the Gathering, a fantasy-themed trading card game. Every year, a selection committee votes and usually inducts three to five individuals. Along with a commemorative ring, honorees receive guaranteed entry to professional qualifiers and events, appearance fees for said events, and guaranteed byes in certain tournaments.[6]

5. It is very difficult for a physical hall of fame museum to reach sustainability
Despite the ease in establishing an honorific, non-physical hall of fame, creating a self-sustaining physical hall of fame museum is a major challenge (just as it is for a traditional history museum). Starting in 1950, US Soccer, the governing body of soccer in America, elected honorees to their hall of fame, although they did not have a physical location. In 1979, an unrelated group opened a physical hall of fame in Oneonta, New York–about thirty miles from the NBHOF site in Cooperstown–which was recognized by soccer governing bodies as the official hall of fame in 1983. Hoping to capitalize on the sport's newfound popularity after the US-hosted 1994 World Cup, US Soccer opened a new multi-million dollar facility in 1999 and officially opened the National Soccer Hall of Fame for business. Ten years later the site closed to the public and completely shut down in February 2010. US Soccer boxed up their artifacts and distributed them to a variety of storage locations with most going to a corporate sponsor's headquarters in North Carolina. Despite its closing, the National Soccer Hall of Fame continues to elect honorees.
---
Concluding Remarks
I would argue that when most people refer to a "hall of fame" they are not referring to a physical space but instead to their perspective on cultural consecration. In the realm of sport, writers, athletes, and fans toss around the terms "hall of fame" and "hall of famer" largely without meaning, usually as a way of saying that an athlete is "really darn good." Still, public historians and museum studies experts should pay more attention to these sites and this phenomenon. Sports public history is fertile ground, for public history scholarship, for making money, and for creating engaging–and popular–learning experiences.
Notes
[1] Victor Danilov, Sports Museums and Halls of Fame Worldwide (Jefferson, NC: McFarland & Co., 2004), 3.
[2] Phillips' primary contribution is the development of a four category typology for sports museums: academic, corporate, community, and vernacular. Within this essay, I discuss halls of fame that fit within each category except for vernacular and some halls of fame which do not fit into any category. Murray Phillips, editor, Representing the Sporting Past in Museums and Halls of Fame (New York: Routledge, 2012), 6.
[3] A comparative example of individual cultural consecration in the US are Presidential Libraries. Each is dedicated to the legacy of an individual, but the decision to honor (or not honor) former Presidents with a Library is not a systematic process. There is no vote, and there is a dedicated physical site for every President since Calvin Coolidge.
[4] Allen and Parsons, 808-9.
[5] The BBWAA are technically barred from electing Pete Rose and Joe Jackson, but that does not prevent them from advocating for his reinstatement, something the BBWAA has never done.
[6] "Magic: the Gathering Pro Tour Hall of Fame," accessed September 25, 2014, http://archive.wizards.com/Magic/magazine/halloffame.aspx?x=mtgevent/hof/rules.