NCPH 2015, Nashville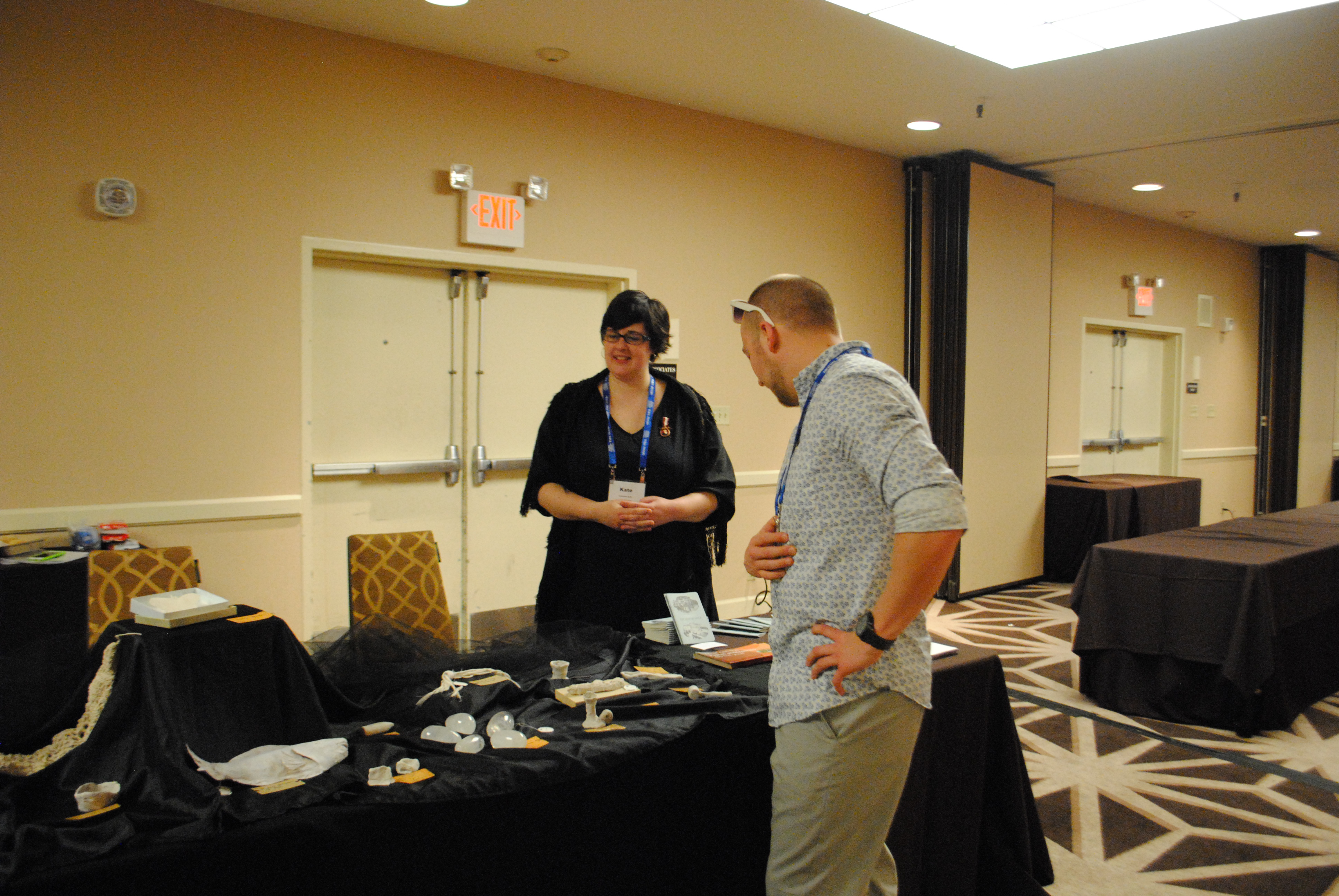 I had a good conference. I reunited with tons of friends and colleagues, met many more, and met some folks I hope to work with in the future. Putting in 12+ hours days then driving home to Murfreesboro was pretty miserable, but I'd do it again.
Or at least I'd do it again for the WVU social. No kidding, it felt like NCPH was one big MTSU and WVU reunion, especially at the poster session. Either way, I'd definitely wear red pants again.
---
Working Group Reflections:
First, I'd like to thank Mary Rizzo and Abby Perkiss for organizing such a quality session. We all talked for over two hours and received some amazing audience comments, questions, and feedback. All working group participants shared some excellent — and quite diverse — insight into play. Here is the Storify (from Mary and Abby).
I personally gained some great insight into the definition and functionality of play.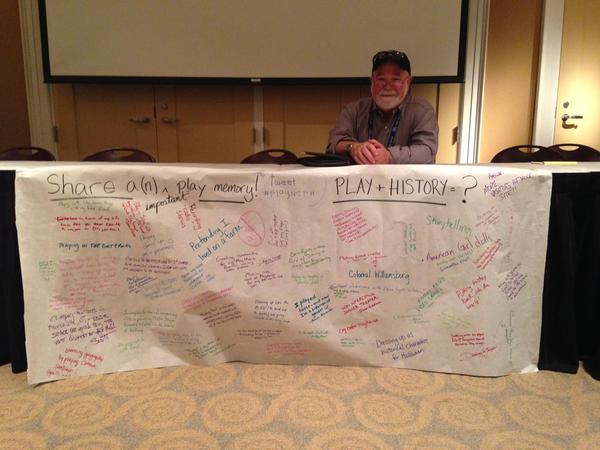 Defining play. Scott Eberle had some great things to say about play is a process with many phases, such as anticipation, surprise, pleasure, understanding, and poise. It may or may not be cyclical, depending on the context, but the important thing is that play is not a simple on-off switch. Play also has (at least) four key characteristics: (1) voluntary, (2) social, (3) fun, and (4) rule making/breaking. There was a lot of discussion about play v. playfulness and wonder v. wonderment, but that seemed a bit too abstract at this point in the discussion.
---
Ppl let go of reality- imagine themselves in historical shoes- and become empathetic through play, says @jhowardhistory #playncph #ncph2015

— Evan Spencer (@EvanRSpencer) April 17, 2015
Empathy and It's Challenges: I've argued before (and do in my dissertation) that historical empathy is key to good museum practice, especially when interpreting difficult subjects. But Andrew Urban offered some interesting challenges on two fronts: (1) what is the point of pursuing empathy and play? And (2) does play have to be fun? I responded at the working group somewhat, but below are some more in depth thoughts. In response…
I would say that historical empathy almost always leads to deeper understanding, historical thinking, and immersion. Historical empathy brings better understanding to distant groups, driving interpretation away from simple, laziness (such as labeling all Nazis as simply "evil")
Emotional engagement in museums leads to more memorable experiences (just think of the Holocaust Museum). Contingencies of the past come more into focus once you understand both cognitive and affective components of the historical actor's mindset.
Historical empathy also helps visitors reach out to the powerless through imagination. Museums know (and talk) a lot about those in power; it takes creativity to get at the powerless.
Finally, play definitely need not be fun, but it needs to be engaging. There's a ton of literature on serious games — some are crap (like those for training), but some are rad (like this one about elections and gerrymandering).
---
#ncph2015 #playncph Play leads to empathy through letting go of reality.

— Adina Langer (@artiflection) April 17, 2015
Letting Go. An audience member used this phrase to explain how they see public historians approaching play. It resonated with me. Public historians must 'let go' and be willing to play; we must engage our audiences to do the same. I like the idea of stealing this shared authority term (from Benjamin Filene, Bill Adair, and Laura Koloski) in order to simplify how public historians think about play. But, more than anything, the working group convinced me that play is really darn complicated. We had at least a dozen perspectives in that room, and our discussion easily could have gone another six hours. I'd like to hear of more examples in the next year.
---
Some (minor) Criticisms of NCPH 2015:
Not a single presentation on sports and public history… but the public historians interested in sports are out there. I spoke with at least five people other than myself who do that work.
There was a lot of discussion of being a "public history activists," but little acknowledgement of other history-activists. There was also little explanation of how to make the move from yelling on Twitter to making real legislative, legal change. I am most familiar with those in Appalachian History (and Studies), and public historians could probably learn a lot from this field and others (like African American and LGBT historians).
Almost constant discussion of audience and community engagement but very little discussion of how to find out what your audience wants and thinks — and nothing about visitor studies except for complaints about the short NPS surveys.
---
Personal Goals for AASLH 2015 and NCPH 2016:
Successfully present at AASLH in Louisville. I helped organize a panel with Barbara Franco (Seminary Ridge Museum) that addresses the incorporation of visitor feedback and user-generated information into exhibition presentations as a part of the interpretation. The other panelists are Peter Miele (Seminary Ridge, Education Coordinator) and John Rudy (Park Ranger & Interpretive Trainer, NPS).I am excited because the panel was advised to "be sure that your panelists leave plenty of time for questions and answers in the session and are prepared for pushback about the usefulness of collecting this type of information from visitors."
Propose a panel or working group for NCPH 2016 about sports and public history. I have some leads on potential co-conveners or co-panelists.
Possibly propose a panel for NCPH 2016 about visitor studies. So much discussion in 2015 about audience, so little about organized, systemic visitor studies.