Last week, I spent 7 days in Pennsylvania. I attended and presented at a conference, spent a day doing dissertation research, and spent three days playing WiiU with my brother. Drinking beer and playing Mario Kart with my little brother was probably the most pure fun, but the rest was pretty great in its own right.
I spent a day visiting with staff at Seminary Ridge Museum in Gettysburg, PA. This builds directly into my dissertation research on talk-back boards and my upcoming presentation in Louisville at the American Association of State and Local History. But that's another story for another time.
---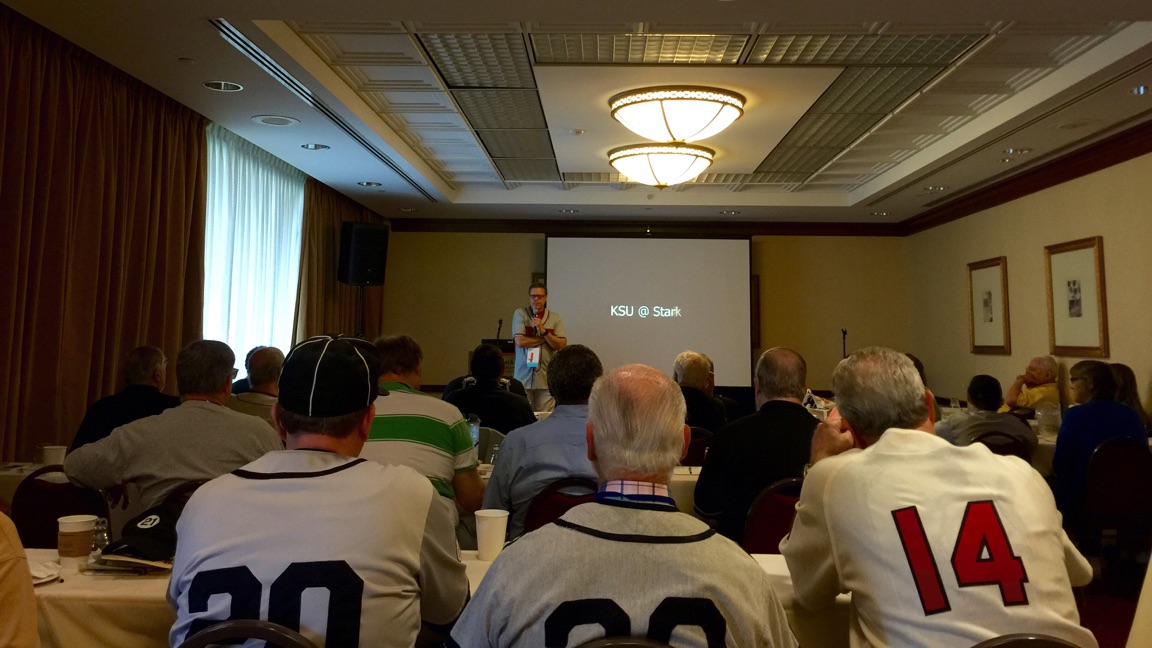 SABR: 18th Annual Jerry Malloy Negro Leagues Conference
Although I have been to many sports history conferences, this was my first SABR experience. I liked it. Hosts Larry Lester and Leslie Heaphy were great. Everyone was exceedingly friendly, open, and willing to share experience and scholarship. Everyone engaged with presentations and asked great questions. And everyone loved sports history and understood its importance to broader society.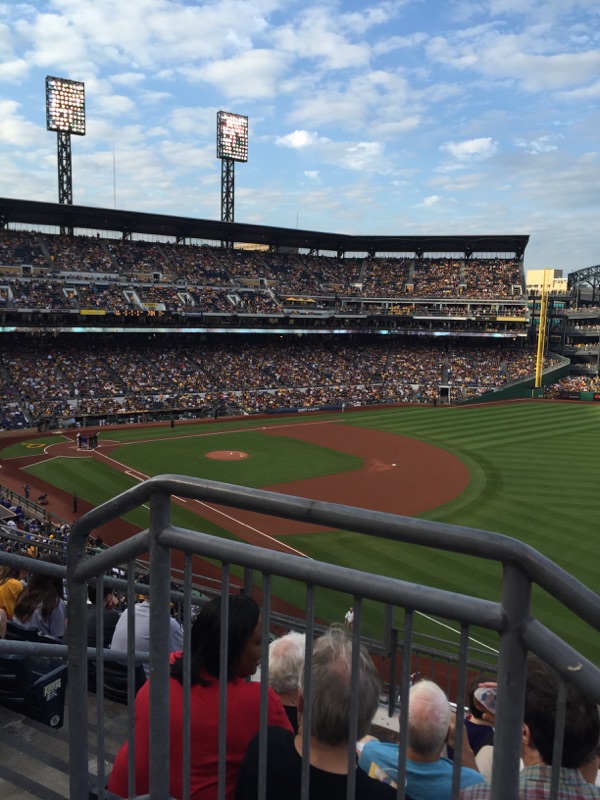 Everyone there also recognized the power in doing history. Most presenters spoke about the memory and legacy of specific individuals, teams, and events. Sherman Jenkins regaled us with stories of Ted Strong, David Krell reminded us of the importance of sports media figures such as Wendell Smith, and Rick Kenney shared little known stories of black Americans playing ball in mid-twentieth century Japan.
In between these talks, Larry Lester inserted his own sage-like wisdom about doing Negro Leagues history. The most poignent of these–and something I never realized–was that the people in that room were and are largely responsible for the entire legacy of the Negro Leagues. SABR-Jerry Malloy member research directly led to the mass Hall of Fame inductions in 2006 and can be directly traced to other public recognition of Negro League history.
It was unsettling to learn that the Pittsburgh Pirates recently took down and auctioned statues of former Homestead Grey and Pittsburgh Crawfords greats. I wish historians had stepped in sooner to prevent this from happening, but if any group can hold the Pirates accountable, this group of SABRites can.
A big highlight of the conference was the presence of Satchel Paige's son Robert, which has already been discussed in depth by Kansas City Star reporter Ryan Whirty.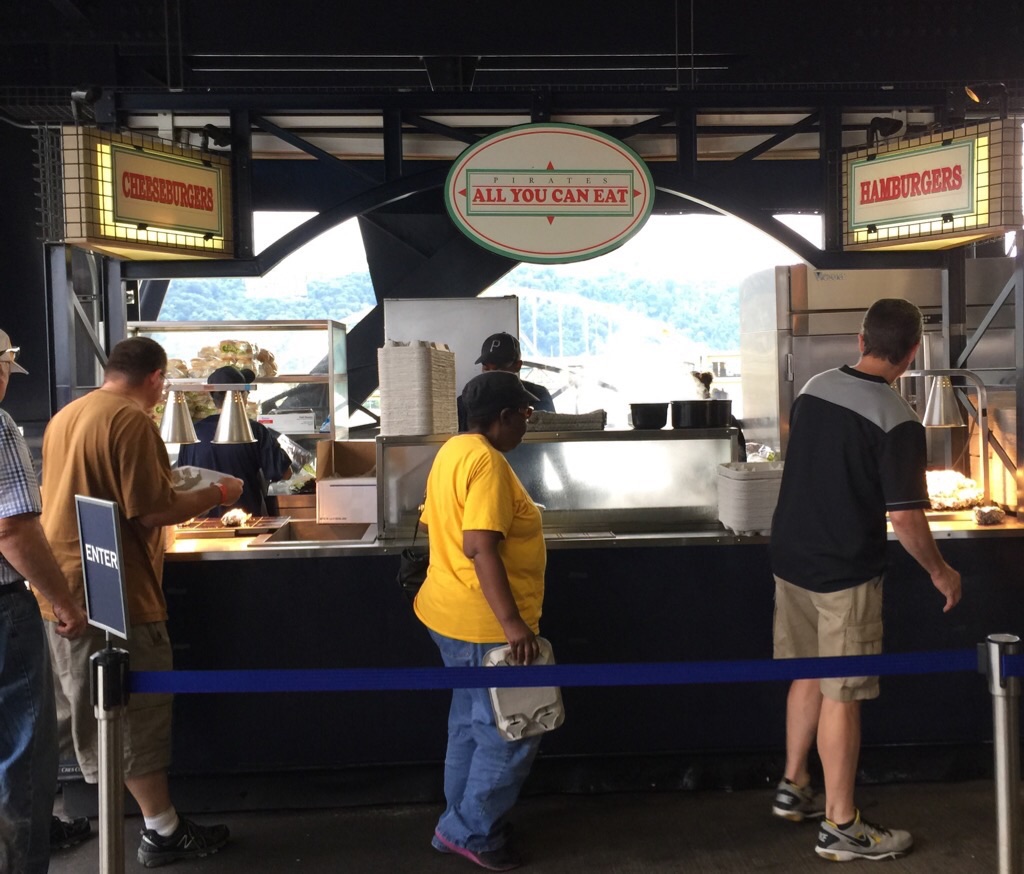 Another highlight was the Pittsburgh Pirates game, although I got more enjoyment out of the all-you-can-eat concession stands.
My presentation itself went very well. The audience asked me more questions than I've ever received at a conference. Oh, and I won an award: the John Coates Next Generation Award. I am extremely happy and honored by that.
Here's a brief summary of my talk: I walked through the creation of the Wendell Smith Papers. By the end, I urged the conference attendees to agitate and advocate for "better history" at sports museums, primarily the telling of more nuanced stories about the Negro Leagues. This also includes the ending of institutional arrogance and walling off outsiders. Finally, I criticized the National Baseball Hall of Fame a good bit by noting its lack of employee diversity, stance opposed to shared authority, and my overall poor experience working with them last year. A couple of former employees and interns in the audience agreed with me (small victories).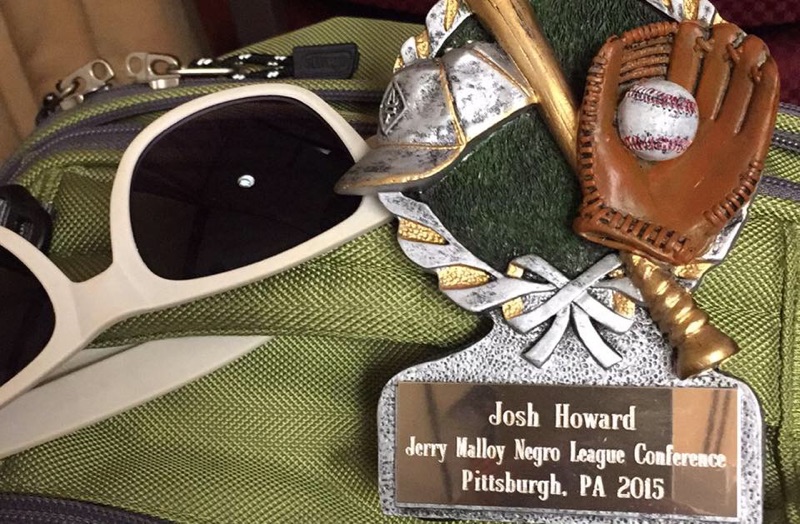 But hey, I had some nice things to say too. Everyone at the conference agreed that the photo archives, archives, and library all do great work.
SABR Jerry Malloy Conference. A+, would attend and present again.